BLOG
GETTIN' READY FOR A NEW SEASON OF DIVING IN THODDO
01.10.2016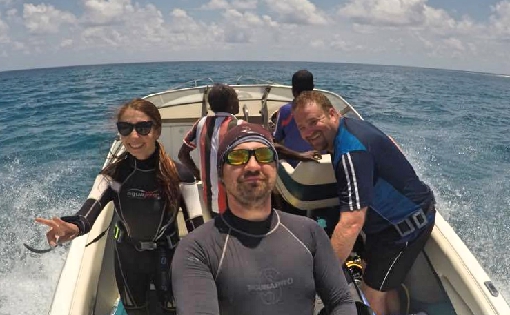 With the high season of Thoddoo diving quickly approaching, it's a great time to share some news with you, fellow divers. First, we've added two more vessels in the Thoddoo Diving Center fleet. Besides bigger dhoni, we are offering half- and full-day diving trips on a smaller but faster speedboat (up to 4 divers) and a RIB (up to 6 divers). Having two staff divemasters, we're able to serve two teams of divers at once. Also, please give a warm welcome to our new instructor Dmitry Vasilyev (PADI OWSI). Now we're able to provide diving courses in Thoddoo in Russian, English, Latvian and Finnish languages. That's... not all. What else? Stay tuned.. :-)
MANTA DIVING IN THODDOO
09.09.2016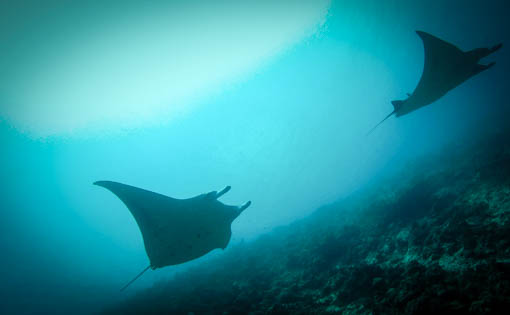 Two beautiful mantas arrived to Thoddoo on the first week of September. Divers often spot them on South Corner and Two Towers. Still trying to identify them...
SUMMER. THE SHARK SEASON
01.07.2016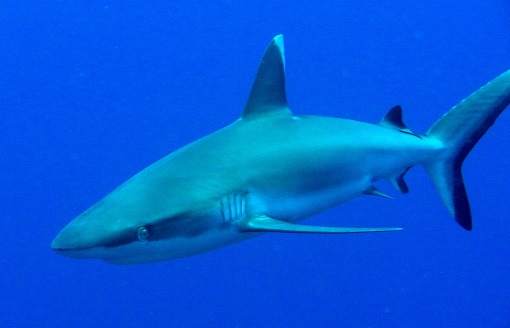 While reasons Maldives are best in winter seemingly endless, there is a solid reason to come in summer. Sharks! Lots of sharks! Whitetips, blacktails, greys seem to enjoy stronger currents and cooler water. Another good reason to plan your diving holiday for summer time is budget. Room rates are significantly - up to 50% - down comparing to peak season! Ask for best deals in Thoddoo, starting from $50/room/per night BB.
THODDOO DIVING UNLIMITED?
13.04.2016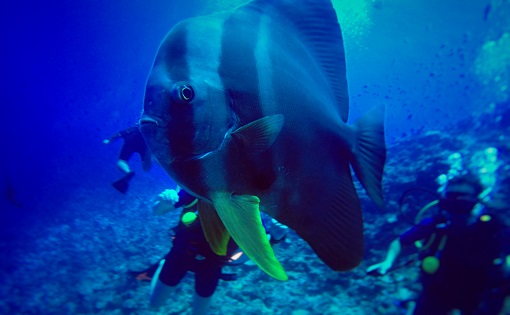 How many dives can you do diving in Thoddoo? Thoddoo Diving Center offers up to 4 times per day including 3 day dives and one night dive. Water is warm (29-30C) and boat travel time to Thoddoo dive spots is about 15-20 min. Dive easy, dive safe! Maximum depth is limited to 30 meters, max dive time is 60 min. Follow your computer, always do safety stops, mind your surface time, and enjoy
SHARK DIVING: THODDOO AND MORE
12.04.2016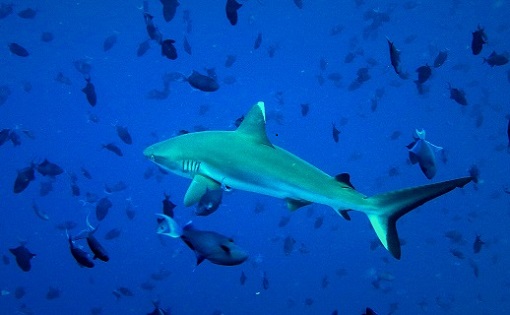 For those who loves shark diving, Thoddoo Diving Center offers daily trips to most famous shark points. Diving at the Twin Towers or South Corner of Thoddoo is the best opportunity for shark diving. Want more? Join our daily diving trips from Thoddoo to Rasdhoo and Ukulhas! Sharks are waiting :)
DEEP SPACE
11.04.2016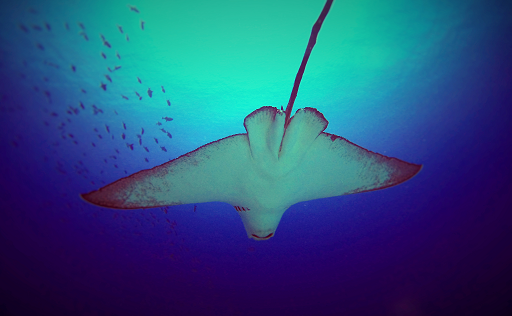 Welcome to Deep Space, one the most spectacular site for Deep Diving. Amazing sandy plateau at -30 meters offers superb views on big planet-shaped rocks and corals. Resting sharks and rays are often seen here, as well as eagle rays flying over the edge of the plateau. The Thoddoo Diving Center invites all deep diving lovers to join this dive with us!
MEET GAIA
31.08.2015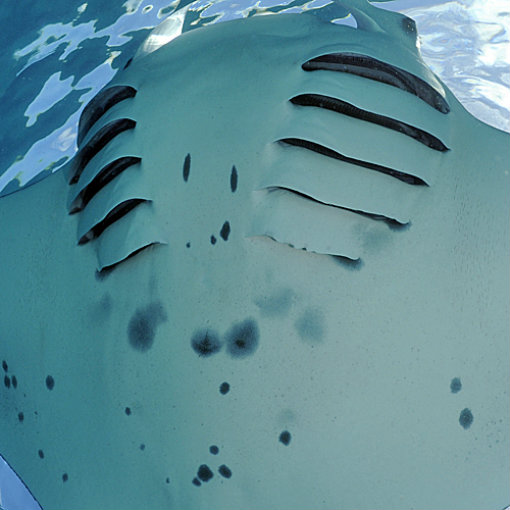 We captured a beautiful image of this lovely lady manta. Meet Gaia (MV-MA-2471), a juvenile female manta that was first identified and recorded in our database in November 2012. She was first sighted feeding at Ranikan Falhu in South Male, but then Gaia made her impressive appearance near Thoddoo. Enjoy her show!
TRAVELLING DOCS FOR... MANTA
28.08.2015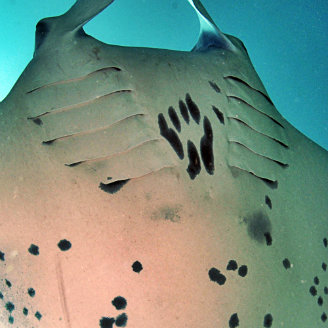 Believe it or not, but mantas have their 'ID documents', too. Our friends from Manta Trust shared 'official' photos of manta rays living in our area, Selkie and Gaia. Next time we see them we'll ask for ID :)
MANTAS OF THODDOO
10.08.2015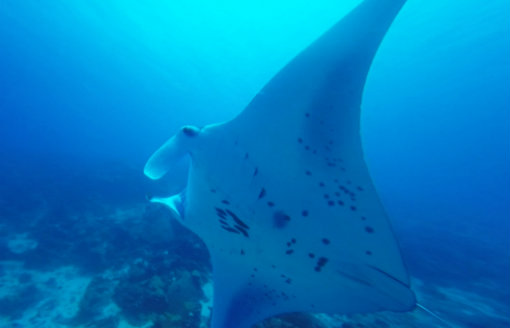 Best time to watch mantas in Maldives is winter. This is what we knew before. But during our dives on "Twin Tower" and "East End" dive sites we met these gorgeous animals often enough. We shared our experience with guys from www.mantatrust.org and they helped us identify mantas we've met.